Teacherpreneur Talk 101:  How to Reach the TPT Seller Milestones
In this post, I am sharing my tips for how to reach the TPT Seller Milestones.  My Teachers Pay Teachers Store has changed my life.   To give you a little background, I dabbled in TPT in the early years of the company when I was a single mom.  I did okay-ish.  I made a little extra money each month to treat my daughters to a girls' day.  Oh, if I knew then what I know now!
Fast forward to 2017 when I finally decided it was time to make this hobby into a real business!  At that time, I took a year long unpaid maternity leave with my son.  I promised myself that I would make my Teachers Pay Teachers business a priority since I had time away from the classroom.
I worked my tail off that year, and I slowly but surely saw results.  It's important to note that TPT is not a get-rich-quick business.  Like anything, what you put in is what you get out of it.  If you are willing to put in the work, you too can reach the TPT Seller Milestones!
Keep in mind that the number of followers you have does not equal dollar signs.  I may not be one of the big sellers with the largest following on TPT.  Yet my Teachers Pay Teachers earnings, along with my blog, partnerships, and affiliate income, have allowed me to provide additional income for my family.  My side hustle has enabled me to almost pay off my student loans as well as my husband's.  It helps with all of the "extras," vacations, the mortgage, and daycare expenses.  I have learned a lot along with way.  Today, I am sharing my personal tips for how to reach the TPT Seller Milestones…
~This post contains affiliate links.
1.  Create Quality Products
One of the reasons I have been successful is that I have used every single product that I have created.  Products should be purposeful and fulfill a need.   For example, I noticed there were a lot of holes in the kindergarten writing and math curriculum my district uses.  When I couldn't find what I needed there, I created it for myself.  I figured if it helped me, it could also possibly help many other teachers fill the same void.  If you're feeling stuck about what to create, think about products that could help you in the classroom.
2.  Buyers Totally Judge a Book by Its Cover
You can have the best product around.  However, if you don't have an appealing cover, there is a pretty good chance that it won't get noticed and therefore will not sell.  Two years ago, I revamped many of my product covers so that my store had a cohesive look.  My sales picked up drastically simply from revising covers.  Tips for creating eye-catching covers include using a great consistent font, using a square crop, and making the product name large without using too much small text.  Keep in mind that less is more.  You want to draw buyers in, but you do not need to show every single element of the product on the cover.
Take a look at the example below.  The first picture is my original cover for this product.  The second is my current cover that shows the product in action with more appealing fonts and branding.  Which cover sold more products?  You guessed it – the second one.  The resource did not change – only the marketing and packaging.
3.  Yes, you need a blog!
I hear a lot of sellers ask, "Do I really need a blog?"  I'll say it loud for the teachers in the back – yes, you do need a blog!  I was in your shoes and had all the excuses in the world – like I just didn't have time for a blog.  Why would I spend time blogging when I could be creating more products for my store, right?  Well, here's what I have learned.  Blog posts WILL drive product sales.  Not all teachers search for products on Teachers Pay Teachers alone.  Many do a Google Search instead.  With a well-crafted SEO optimized blog post, your article may rank well in Google and your products will get noticed!
Another benefit of blogging is that you can start to monetize your blog with sponsored blog posts, Google ads, affiliate marketing, Amazon, and so much more.  The world of blogging has opened up many new doors for me.  TPT was once my only stream of online revenue, but now my blog has allowed me to expand my business to where TPT is just one branch of Kindergarten Korner LLC.  (That's a whole other blog post – coming soon!)
How Do I Get Started Blogging?
So where do you get started blogging?  I began with Blogger to test it out.  All of the podcasts I listened to and blog posts I read emphasized how you need a Word Press.  I do consider myself to be pretty techy, but Word Press was a whole new ball game for me.  I decided to search for web designers.  The stars aligned when I found Alexis at Laugh Eat Learn.  (This is not an affiliate link – just a shout out because I am SO grateful for having Alexis in my life.)  If you are looking to start a blog or take the blog you have to the next level, I highly recommend her!  Think of it as an investment rather than an expense.  Alexis took care of migrating my blogger posts over to Word Press as well as my overall website design and theme.  I also hired her to do my branding.  Alexis really takes the time to get to know you and your visions for your online business.  She will give you homework, and you have to put in the work!  In the end, I am so happy with how the blog turned out!  I continue to work with Alexis on a monthly basis for website maintenance.  I'm so lucky to have her on my team!
4.  Build a Community with a Teacher Instagram, Facebook page, and Teacher TikTok
Get social!  In addition to using a blog to drive traffic to your TPT store, social media platforms are essential.  These platforms allow you to build an online community.  TPT buyers like to get to know the face behind the store.  Showing your products in action on social media is the best way to market them.  It's also fun to connect with like-minded individuals with common goals.  As much as I love sharing my own ideas, I enjoy learning from other teacher-preneurs at the same time.  I have made some special Insta-friends, who I hope I get to meet in person someday!  You can check out my Teacher Instagram HERE and my Kindergarten Korner Facebook Page HERE.  Also, click here to visit my new TikTok!
5.  Pinterest
Teachers LOVE Pinterest, so this is another platform you'll want to use to showcase your products.  Create fresh pins and new content to get your ideas noticed and shared.  You can also pay to promote your pins to widen your reach.  What I love about Pinterest is that your posts "live" longer than your typical social media posts.  For example, I am still getting traffic from pins I created years ago!  You can also now earn money on Pinterest with a new program called Creator Rewards.
6.  Tailwind
With Pinterest, comes Tailwind.  You can read more about how I use Tailwind here.  Tailwind allows you to schedule your pins ahead of time.  It's essentially the crock pot of pinning – set it and forget it.  I usually do all of my pin scheduling on Sundays, and then I don't have to touch it all week thanks to Tailwind!  You can try a FREE MONTH HERE!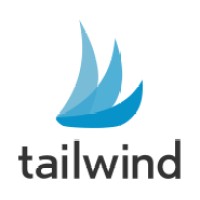 7.  Market Your Products
You can have the best product out there, but it's not going to sell if it's not getting seen.  I use a combination of all of the above sources to market my products – blog posts, Facebook and Instagram ads, Pinterest pins, and Tailwind to get my products noticed.  I know this sounds like a lot, but you can repurpose content across all of the platforms once you get the hang of it.
8.  Use Canva to Design and Repurpose Content
So how exactly do you design high quality images and repurpose content?  Canva is an online marketer's dream that I wish I knew about sooner!  It is well worth the money.  It will save you HOURS in design time, and your images will look professional and aesthetically pleasing.  I had so many good products that just were not selling.  I thought my pins looked good until I met Canva.  Take a look at the difference below of the before and after of my journals!  My Writing Journals Bundle for the Entire Year has become my best seller this year.   Again the product itself has not changed, just the marketing!
I have used this amazing program to revise all of my old pins.  As a result, sales have gone up and traffic from Pinterest to my store has significantly increased.  Canva also allows you to repurpose content in minutes.  You can select the "pin" format, and it will create a pin in the proper dimensions.  Then, you select "copy and resize" to change your image to a Facebook post or Instagram ad.  Canva is AMAZING!
9.  Build Your Email List
This was another thing I kept hearing about and ignoring for far too long.  Building your email list is essential for every online business owner.  You can develop an opt-in freebie that your subscribers will receive upon signing up for your email list.  This list allows you to communicate directly with your target customers, so start building that list today and you'll reach those TPT Seller Milestones in no time!
10.  Be Consistent, Set Goals, and Dream Big!
I saved the best tips for last.  Consistency is key. This was something I struggled with for years, and I am definitely struggling with it this year.  Juggling an online business and having three kids while teaching full time isn't always easy.  Each day, I make a list of three things in my business that I want to accomplish.  Some days that may be a blog post, a new product, or a social media post.  This year I am committed to staying more consistent by hiring out some aspects of my business as it continues to grow.
I also believe in dreaming big and setting goals for yourself.  In 2019, I set a number and told my husband that we were going to Atlantis Bahamas in 2020 if I hit that number.  I have wanted to go there forever but it was never in the budget.  Not only did I achieve my goal, I went over it!  Work hard, play harder!  Dreams do come true.
I hope that this post has given you some inspiration to reach the TPT Seller Milestones.  By implementing my ten tips above, I know you can do it!  Stay tuned for more Teacherpreneur Talk Blog Posts as I will be writing about each of the ten tips above in greater detail.  Comment below and let me know which area you need the most help with – SEO, marketing, Pinterest?
Interested in more Teacher-preneur Talk?
If you enjoyed this blog post, you might also like to read more about  How I Got Started Selling on TPT HERE.
Here's another post that is packed with information for aspiring teacher entrepreneurs…
how I turned my TPT teacher side-hustle into multiple revenue streams HERE.
Casey Stewart is a kindergarten teacher and founder of Kindergarten Korner.  She has 17 years of experience teaching in kindergarten, first, and second grade.   She created http://www.kindergartenkorner.com to inspire fellow educators and help guide parents and homeschooling families on their journey throughout the magical kindergarten experience.  Casey also has three kids of her own at home.  Learn more about her HERE.